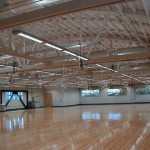 Barker Blue Warehouse, San Mateo, CA
The Barker Blue project consists of the design of the voluntary seismic strengthening of an existing a single story concrete masonry walled structure with a large wood barrel vaulted space.  The seismic retrofit consists of the addition of new steel braced frames, which were designed to act in conjunction with the existing masonry shear walls in the event of an earthquake to provide seismic resistance.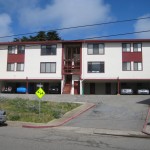 Baker Beach Apartments, Presidio of San Francisco, CA
Baker Beach Apartments consists of 73 apartment buildings, and were constructed around 1953 as enlisted personnel family housing.  These buildings are typically wood-framed structures with open ("tuck-under") parking provided at ground level.  Tuan and Robinson Structural Engineers was retained by the Presidio Trust to initially provide structural consultation such as building condition assessment and initial seismic structural studies.  We were also retained to provide consultation for a program of voluntary structural upgrades to adddress typical deficiencies such as lack of lateral force resisting elements, the soft-story condition inherent in tuck-under parking conditions, and unbraced cripple walls at the crawlspaces.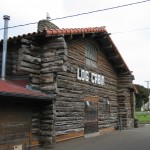 Log Cabin, Building 1299, Presidio of San Francisco, CA
This unique project involved the seismic strengthening of an existing log cabin with a stone masonry enclosed porch.  The strengthening consists of the addition of a new steel moment resisting frame with concrete spread footings at the open end of the main room.  Strengthening also included the addition of new steel lag screws in order to connect the existing logs together to act as shear-resisting elements.  The stone masonry piers are connected to the roof diaphragm, which is also strengthened to resist the design seismic forces.