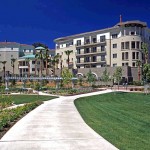 Bella Torre Apartments (Montecito), Walnut Creek, CA
Tuan and Robinson provided the structural design for this urban infill housing project.  The 120 unit complex is located in downtown Walnut Creek, and consists of six separate four-story, wood framed buildings, totaling approximately 95,000 square feet.  In addition, the complex was built on a post-tensioned concrete garage structure designed by others.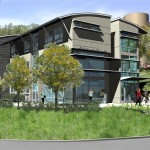 Lawrence Berkeley National Laboratory, Guest House, Berkeley, CA
The Guest House provides short-term housing for visiting scholars and personnel to the Laboratory.  The building is a three-story steel-framed building, with open-web roof and floor joists and braced frames for the lateral force-resisting system.  Tuan and Robinson Structural Engineers worked hand-in-hand with the Contractor to minimize construction costs and times, as this was a Design-Build project overseen by the Laboratory and the University of California.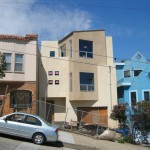 Holloway Residence, San Francisco, CA
This project includes the structural design of a new single family residence in San Francisco.  The residence is a wood framed structure with a structural steel moment frame, which also supports the cantilevered bay window facade, and is three stories over a ground level garage.  The foundation design accomodate significant cross slopes on all sides.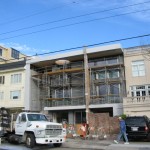 Perry Residence, San Francisco, CA
The Perry Residence project included both an extensive remodel and seismic strengthening of two residential buildings in San Francisco.  The two existing residential buildings were combined into a single residence.  Existing floors levels were altered in the existing structures to form  single floor levels within the combined building.  The buildings were seismically strengthened to conform to current building code standards by the addition of new wood framed shear walls and steel moment resisting frames.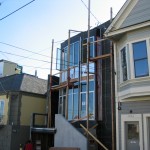 Colleen Residence, San Francisco, CA
The existing building was stripped to the original framing for the construction of a third story and rear addition.  Our structural design involved the addition of three steel moment resisting frames in the transverse direction of the building and new wood shear walls in the longitudinal direction of the building.  The existing foundation was underpinned in order to lower the existing first floor level for the addition of a new garage space.